Spectrum Dermatology of Seattle is excited to share how we are working towards eliminating waste with the services of TERRACYCLE! TERRACYCLE is a solution-based company who has been committed to offering programs and options for hard to recycle items since 2003. Their ZERO WASTE BOX is an all-in-one solution to making recycling convenient and easy.
We are proud to announce that our clinic now offers a Beauty Products and Packing-ZERO WASTE BOX.
You may now drop off approved empty waste items such as:
Plastic and Glass Packaging
Plastic and Glass Dispensers and Tubes
Shampoo and Conditioner Bottles
Cosmetic Cases and Sticks
Aluminized Tubes
Multi-Layered Packaging
Please note that unaccepted waste items include the following:
Aerosol and Pressurized Cans
Perfume Bottles
Nail Polish and Removers
Wooden Eyeliner Pencils
Bamboo Packaging
We look forward to you joining us in our mission to help eliminate waste, by bringing in your Beauty Products and Packing to deposit into our Zero Waste Box at your next visit!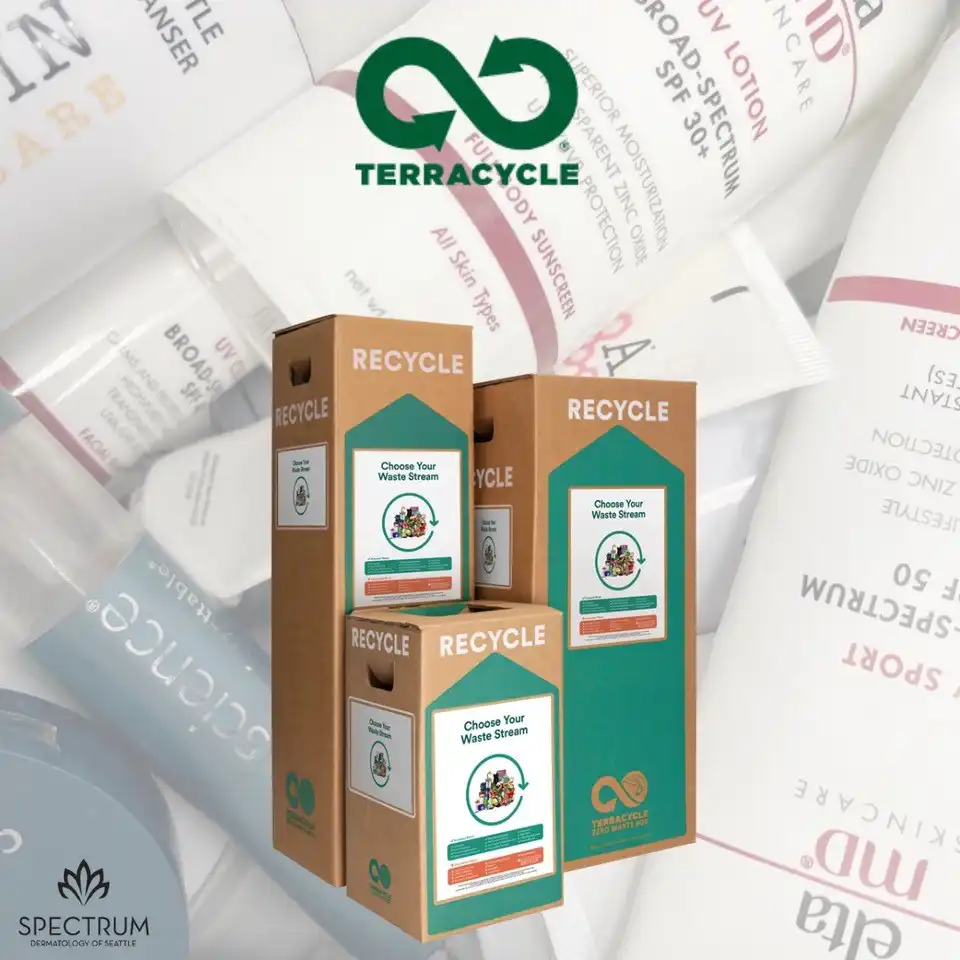 Find your recycling solution at Spectrum Dermatology of Seattle!